Welcome, fellow adventurers of the mind, to the thrilling first chapter of our quest to unravel the secrets of cognitive decline. Prepare yourself for a riveting journey, where we'll expose the brain's sneaky culprits. It's a tale of espionage, mystery, and a battle against time itself. So grab your magnifying glass and prepare to unmask the masterminds behind this mind-boggling phenomenon. The Cunning Mastermind: Aging Aging, that relentless adversary, presents us with both challenges and opportunities. It's like navigating a labyrinth with hidden treasures and hidden dangers. But here's the twist: with the right mindset and strategies, we can turn...
---
"The Four Agreements: A Practical Guide to Personal Freedom" is a book written by author and spiritual teacher Don Miguel Ruiz. Published in 1997, the book has since become a classic in the self-help genre and has been translated into over 40 languages. In this book, Ruiz lays out four agreements that he believes are key to living a happier and more fulfilling life. In this blog post, we will explore these agreements and discuss how they can be applied in our everyday lives.   Be Impeccable with Your Word The first agreement is to be impeccable with your word....
---
The Benefits of Releasing False Core Beliefs We all have beliefs that shape our perceptions of the world and ourselves. Some of these beliefs are helpful and serve us well, while others can be limiting and hold us back. False core beliefs, in particular, can be particularly detrimental to our mental and emotional well-being. In this post, we'll discuss what false core beliefs are and the benefits of releasing them. What are False Core Beliefs? False core beliefs are deep-seated, unconscious beliefs that we hold about ourselves, others, and the world. They are often formed in childhood as a way...
---
Functional Medicine: Understanding the Root Causes of Illness Functional medicine is a holistic approach to healthcare that focuses on identifying and addressing the underlying causes of disease. Rather than treating symptoms with medication, functional medicine practitioners work with patients to understand their unique biochemistry and develop personalized treatment plans that address the root causes of illness. Personalized Approach to Healthcare One of the key principles of functional medicine is that each person is unique and therefore requires a personalized approach to healthcare. Rather than applying a one-size-fits-all approach to treatment, functional medicine practitioners take into account the individual's genetic makeup,...
---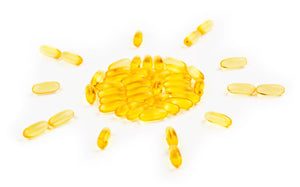 Why is my vitamin D always low? Chronic conditions- cystic fibrosis, crohns disease, celiac disease, intestinal absorption issues Trouble with fat absorption- vit d accumulates in fat cells, and is a fat-soluble vitamin. If you can't absorb and process fats correctly- you can't absorb and process vitamin d correctly. Kidney disease- the kidneys make an enzyme that converts vit d to the active form. Without this enzyme- you cant activate and use vitamin d. Skin issues- aging and those with darker skin are those that are likely to have lower vit d levels. Melanin absorbs the sun's rays before it...